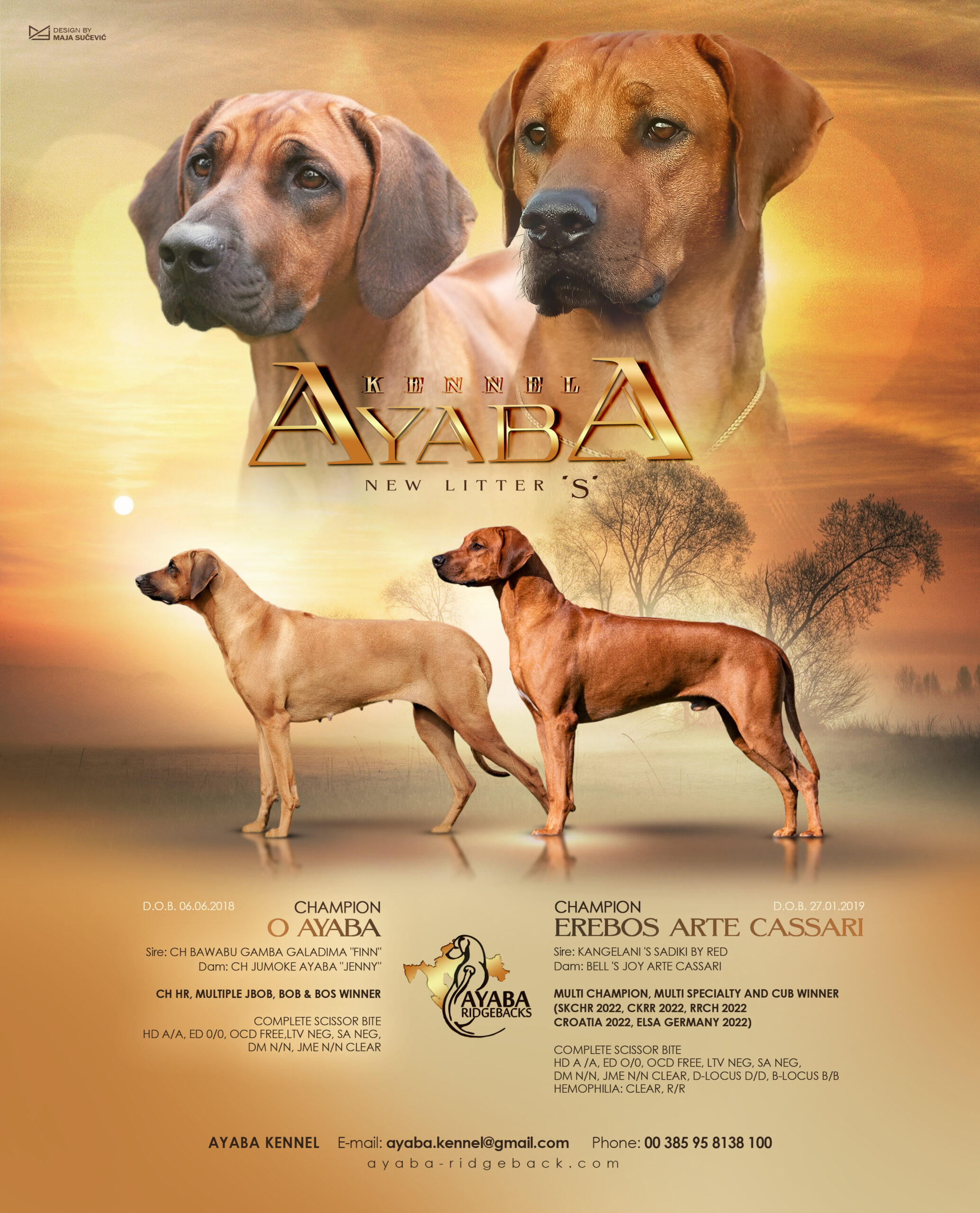 Each litter is special in its own way and also – carefully planned. It's the same with this one – with pride and joy we present our new litter that will be born in February. Both parents have exceptional temperaments and are gentle with family and children and very trustworthy in their character. The inbreeding coefficient this time is almost 0, and they both have many beautiful dogs in their pedigree. Although parents are not related, many ancestors in their pedigrees are similar in type, so a good balance and uniformity can be expected.
Erebos Arte Cassari is a medium sized dog with exceptionally well body proportions. He has lovely sound movement and he's temperament is flawless. This highly sensible happy male with sweet personality is also a confident and very sociable. He lives with another younger RR male in harmony. Erebos is an outstanding show dog on which everything is in a harmonious balance. He had enormous success in the show rings and won many titles.
O Ayaba is a beautiful female with excellent angulation and strong bones, very well balanced, with elegance and soundness in movement. Her calm nature, sweet personality and gorgeous expression conquer everyone, especially her huge heart full of love for everyone. She became Croatian champion so quickly and easily that we can expect many more successes.
Sir: CH Erebos Arte Cassari
(Kangelani 's Sadiki by Red x Bell 's Joy Arte Cassari)
D.O.B.: 27.01.2019,
Multichampion Multi Club and Specialty winner multichampion
CLUB WINNER SKCHR 2022
CLUB WINNER CKRR 2022
CLUB WINNER RRCH 2022
CLUB WINNER CROATIA 2022
CLUB WINNER ELSA Germany 2022
complete scissor bite, HD A /A, ED O/0, OCD free, LTV neg, SA neg,
DM N/N, JME N/N clear, D-locus D/D, B-locus B/B, Hemophilia: clear, R/R
Contact us for all the informations and inquiries: